All our dishes are made with the finest ingredients by our highly experienced chefs. We specialise in made to order dishes and our friendly staff are here to assist in explaining each dish and the level of heat it contains.
 Our team is passionate and enthusiastic about what we do, we work hard every day to maintain our high standards and to provide the best service to you.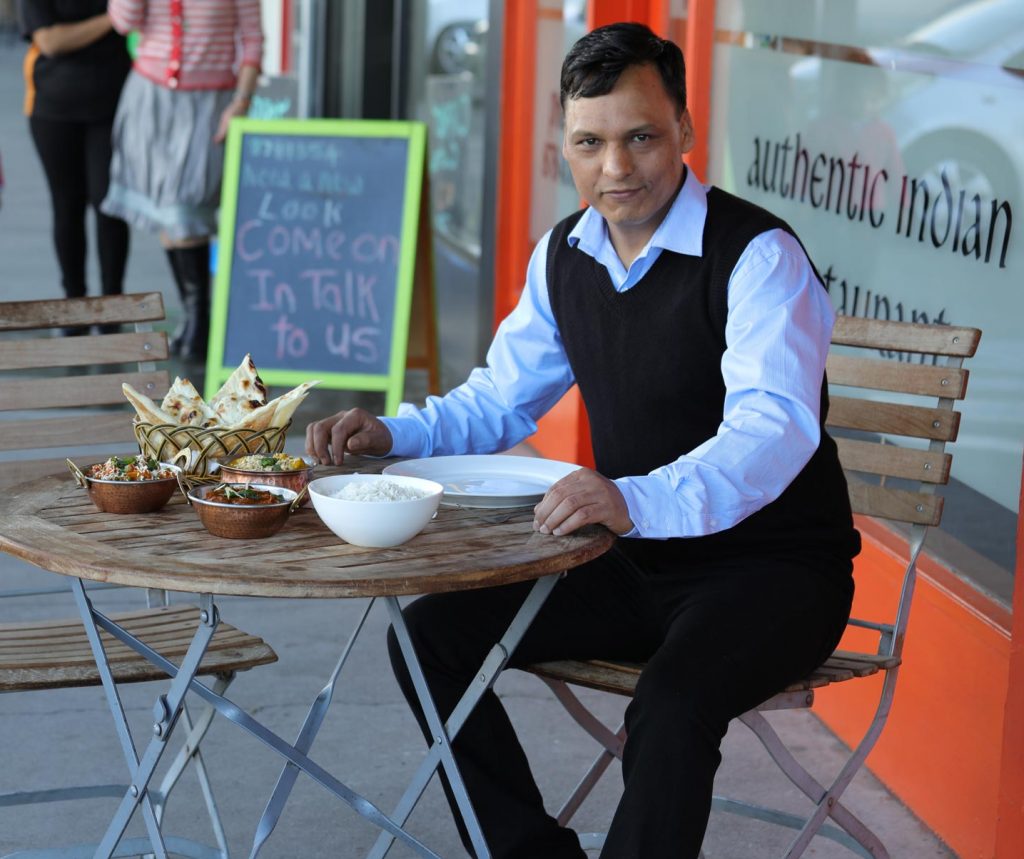 Namaste, Hello & Kia Ora,
I am Dan Singh a qualified skilled Indian Cuisine Chef and a successful Restaurateur. I come from the northern part of India from a beautiful state called Uttarakhand, famous for Himalayan ranges, Ganges River, Yoga, Meditation and Holy Shrines.
I have done a Cookery Apprenticeship at a five star property, The Ambassador's Sky Chef, Mumbai, India. It took me six months to even get used to the ways of a big city like Mumbai.
Cooking was never my first choice but as they say "you end up right where you're meant to be." Call it destiny – but my passion for cooking only grew after I learned Culinary Art.
Once I completed my three years Apprenticeship I worked in an A Grade restaurant for some time but my passion opened further doors. I got the opportunity to come to New Zealand in 2004 as an Indian Cook and see this beautiful country that I proudly call home now. Indian cooking for me now wasn't just restricted to a job title. I had a vision to create and spread Authentic Indian Cuisine to New Zealand.
We started our first family-owned business back in 2008 and I moved to beautifully sunny Hawke's Bay in 2011 with the vision to open my restaurant. I am so greatful to the local suppliers that getting fresh herbs, vegetable and seafood is not a problem at any time, this gives me a great boost to maintain the consistency in my dishes, "tasty food can be made any time but it is most necessary to maintain the taste and consistency, always".
Choose from two
Hawke's Bay Locations:
HASTINGS
06 878 4008 / 021 065 6248
1012 Karamu Road North, Hastings, 4122
Lunch: 11.30am-2.00pm. Tuesday-Saturday
Dinner: 4.30pm-9.00pm. Tuesday-Sunday
(Closed on Monday)


TARADALE
06 844 6719 / 021 151 1724
242A Gloucester St, Taradale, Napier, 4112
Mon, Wed, Thur, Fri & Sat Opening Hours:
Lunch: 11.30am-2.00pm | Dinner: 4.30pm-9.00pm
Tuesday: CLOSED
Sunday Lunch: CLOSED | Dinner: 4.30pm-9.00pm